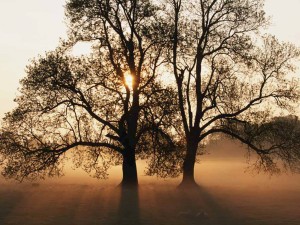 I've started this post over a half dozen times already because I've been having trouble getting my head around what it is that I want to say.
You see I woke up this morning feeling grumpy. I'm tired, I have a headache and I feel really doubtful about what I'm doing. My goal here, in case you missed it, is to become a professional blogger. I throwing time and effort into it and not much seems to be happening and I just feel … doubtful is the right word.
For me doubt always manifests as body hatred. I start noticing my flabby arms. I feel my thighs brushing against each other and those nasty thoughts start swirling around in my mind.
But, I've decided not to go there. You know I accept myself the way I am. I'm sorry for that part of me that wanted to be sexy and slender and Cindy Crawford, but sorry babe, we're Lisa and that's what we're staying.
Being Lisa can be pretty cool though? For a start I'll let me do the things that I really love. Like writing. Like sharing my feelings and thoughts in hope that it might help someone else. Like reading interesting books and making plans, and studying and the boring shit that most everyone else, probably Cindy Crawford included, really hates doing. But I'll let me do that, because I enjoy doing it.
And I'll keep dreaming. Keep thinking about how wonderful it will feel to be financially free. How much more I can learn and practice and hone my craft in a week if I don't need to work at another job. And that will feel good. That will feel really good. Imagine making a living out of helping other people. I mean I know I do now, indirectly at least, but it is a fabulous feeling of being able to help others with no strings attached.
Imagine what it would feel like to have plenty of time to do stuff. No more rushing around, unless I wanted to rush around. I could take time to go for a swim just because it's hot and I like to swim. I could go a walk and not feel like it's just another chore I have to do. I could really relax and enjoy being outside. It will feel wonderful to move my body and have fun just because it makes me feel good.
It will be amazing to know that making me feel good is the reason for living my life the way I do. No more compromise to pay the mortgage, no more putting up with people I don't enjoy, no more pretending to be happy when what makes me really happy is the couple of hours I get to spend in a day writing.
Yeah, that'd be totally cool.
So, now I feel better, and I hope that I've illustrated that focusing on what your really want out of life is enormously empowering and can help change your mood. Your, my, thoughts are our most powerful ally or our biggest enemy. But we have the power to choose which thoughts we think.
Choose the good ones.
Lisa