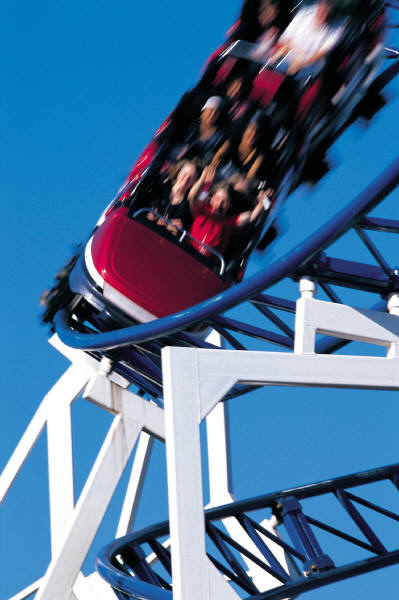 Ever had that feeling your life was out of control? Things just keep on happening, you keep reacting and then, well, things just keep happening.
That's what's going on for me at the moment. Things are kind of snowballing and I'm not in control. Hah! Again I say Hah. Not only am I not in control I have no idea what I'm doing and saying let alone any idea of where this is going to end up. I'm just taking action as I feel like I should.
It's pretty scary though. And challenging.
The only thing I can do is to bring things back to focus on what it is that I really want.
Freedom. I want to create passive income so that money comes in regardless of how much I work. The idea being that I can work part-time and travel and make more than my current full time wage. That is what I want. Freedom.
I have identified blogging as the vehicle to take me there since its something that I really enjoy. I love to learn, I love to write and I love to help people.
To build up these blogs I need more time. I am working hard at the moment and making progress and I'm so grateful for that.  My health is suffering somewhat due to lack of exercise and sleep and my relationship a little also, due to lack of time and sleep and a punishing schedule. I want more time in my schedule to work on my business and my work-life balance.
Ideally speaking I work part time and generate a figure close to what I am earning now with full time work. It's important that I find the right combination of things to bring in enough money. And how much is enough. At least $700.00 after tax per week, in the hand. Every week. No exceptions. At least. $800.00 is better. More is fabulous.
And then, really work on my blogs. Create new blogs including one about health at every size. Have time to research and learn and then write about the things that I'm learning. Have time to foster and nurture relationships with wonderful people. Have time to write, practice, get better and practice some more. What an exciting prospect.
I'm going to Europe. Soon. I'm going for two whole months. I'm taking my man and we're going to have a fabulous time.
I'm building an online empire that is going to generate enough money for me to live a life that I love, financially and time wise.
So, all I can do is keep my eyes firmly centred on my goal and just take action as the necessity arises.
LISA