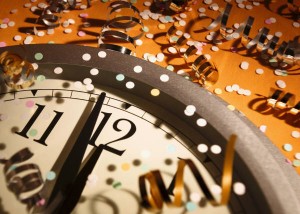 I love the new year. It's a time of renewal. A time for reassessing and deciding where you want to go. A time to reflect on what it is that I want. Luckily for me I'm really clear about where I want to be and it doesn't change much.
I want to work for home in my own Internet based business making lots of money so I can travel and have more time to enjoy my life.
That said though I've also found that my focus is falling on physical fitness again. I want to be smaller and this is creating a bit of an issue for me. My fat / body acceptance learnings tell me that the chances of my loosing weight are slim to none and dieting is actually more likely to make me gain weight. But my law of attraction work tells me that I can have whatever I bring my focus to, and if I bring my focus to slimness then that is achievable. Its a bit confusing.
The thing is I want to be fit. I'm often quite shocked by the limitations of my body and I'd like to address them if I could. Which I think I can with regular exercise.
Any how, so, as usual at New Years I think of exercise and weight, money, career, romance and all those other areas of life around which I have goals and at the end of the day I came up with one resolution.
MY RESOLUTION
Chill the fuck out.
Dude, seriously.
Relax, enjoy your life. Have a good time.
My resolution for 2012 is to enjoy being right where I am.
Yes there are things that are not the best. Yes there are places that I want to be. Yes I find it tremendously hard to let things go. But seriously. Just chill out.
Have a good time.
Be happy.
Just quietly I think this is probably the hardest resolution I've ever come up with. If I'm not slightly neurotic, worried woman who's stressing about a million things what am I?
Happy maybe?
I guess I'm going to find out.
Happy 2012 everyone. This is going to be an amazing year.