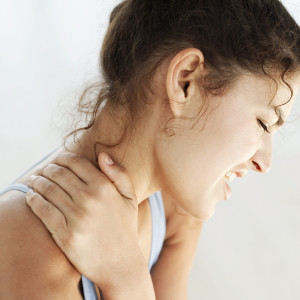 I've been dealing with a few health issues over the last few months. At 44 years old I've suddenly developed asthma. I've also collapsed one of the discs in my back. The prescription for dealing with the disc is to exercise and strengthen my back, and every time I exercise I end up so out of breath I just want to curl into a little ball and stop moving.
I feel old and … limited. I feel really limited.
I don't like it, at all.
This is usually the point where I'd make an effort to go on a diet and restrict food for a while, exercise everyday and, well, you probably know how that goes.
This time I'm not going to do that.
In fact, I'm at a point in my life where making some changes seems like a pretty damn fabulous thing to do. I've had these dreams for a long time about becoming this active, wealthy, well travelled and gregarious person with a wide circle of friends who lives a full and amazing life of adventure whilst wearing amazing clothes and having so much fun.
My reality of late has been to snuggle up with a DVD and a bar of chocolate and pretty much eat myself into insensibility whilst stressing frantically about the many choices I've made in my life and where it might be all heading…
I've recently become self employed and that's left me feeling decidedly shaky. There's not doubt about it I'm struggling.
I'm struggling with business.
I'm struggling with blogging.
I'm struggling with clothes. And that's because I'm struggling with body acceptance and feeling just so unhappy with my shape and size and all that stuff that I'm basically ignoring my wardrobe which is quickly wearing out. Any then of course there's no money to spend on changing my wardrobe because of my upcoming trip to England.
Did I mention I'm going to England? And I'm really struggling with that. I really think I should hold off because it is just way too stressful along with the other financial things going on. But I'm committed now. Committed financially, committed with my partner, committed with my business. And I'm struggling with that.
So there's my tale of woe.
It's kind of misleading laying it all out like that because, frankly, I love my life. It's awesome.
It's just not working the best at the moment.
One of the key things I need to change is the way I feel physically. I feel fat and ungainly and, as I said, limited. I feel as if I'm in decline and that is not good. It's flat out unacceptable.
WHAT I PLAN TO DO ABOUT IT
This is the point where the diet mentality kicks in but in this case, no. Not going to do it. I'm going to pursue a Health at Every Size  (HAES) approach to changing the way I feel about myself, how I feel within myself and my strength, stamina and flexibility.
Notice I didn't say anything there about loosing weight, or changing the way I look.
The main distinction between a HAES program and other diet and exercise programs is that HAES takes away the focus on weight loss and looks. In fact the core tenant of HAES is self acceptance, and part of that includes accepting yourself the way you are, right now, regardless of how much you weigh or what size clothes you wear.
The idea here is to practice healthy habits, to feel good and to take care of yourself.
All that sounds wonderful.
I am committing to follow a HAES program over the next 365 days
So, there we have it, my new project. I'm excited, at the same time as feeling incredibly weary about the whole issue.
It will be interesting to see what happens.