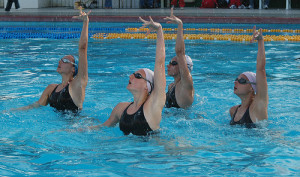 It's amazing how something you hear, or read, can have a profound impact on your life. It's as if you're searching for an idea which suddenly gets delivered.
It's amazing feeling, resonating with something strongly.
Even more amazing is how often it happens, which is quite a lot. It even has it's own term in the lexicon of personal development; synchronicity.
I recently had one of these moments. I was reading, I'm not even sure what, and I read a part of a woman's story about long term shoulder problems.
She'd seen a physiotherapist who'd assigned her some exercises. She'd done them a few times, here and there, but it never helped to resolve the problem. In frustration she'd struggled on for two or three years until one day she woke up and decided to give it a real go. She did the exercises, every day, just as they'd been assigned to her.
And it helped. A few months later and she's feeling pain free and stronger.
It was only one thing in many I read that day and yet it lodged itself into my mind  and kept repeating. I've had ongoing issues with my back for about a year now.
I also have some exercises set for me by the physiotherapist. Yeah, I don't do them regularly.
That little snippet of story has embedded itself into my awareness now and, as a result, each morning I get up and I do the stretches.
It's only been a week and there's been no change to speak of.
Well accept for feeling all virtuous for actually doing what's prescribed.
Maybe it would be a better idea to analyse why I find it such a mission to follow instructions in the first place, particularly when those instructions are so clear.
But, instead I choose to marvel at the wonders of synchronicity, the unlikely matching of something I need to hear or see to just the right moment when it will make the most difference.
photo credit: Jesus de Blas via photopin cc